Christmas Cottage is Magical Holiday Home's cozy little page for all things Christmas related. Here you will find recipes, craft ideas, book suggestions, and all kind of Christmas magic. So grab your hot chocolate and relax a bit here in the Christmas Cottage.

A Unique Advent Calendar:  
A simply delightful advent calendar made from the recycle bin!!!  Check it out at: Craftastica

Here are some holiday printables for your personal use:
Holiday Cookie and Candy Planner Form
Candy Cane Seeds Labels (turn paper to landscape to print)
Secret Santa Cards   (print and fold)
All forms Copyright 2008 Ginger B. Schenck, All Rights Reserved, Permission Granted for Personal Use Only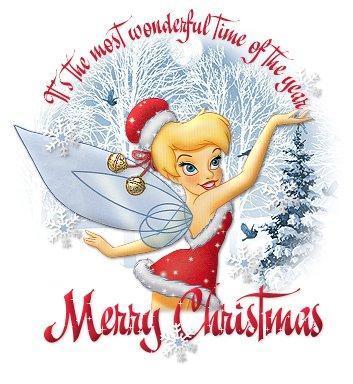 Here's a little fairy poem I wrote for fairy tea. Use a Christmas flavored tea bag placed in a small red or gold bag…those little tulle bags that are out around the holidays are perfect! Print and attached the poem below.  This can be a stocking stuffer, a little memento from the Christmas Fairies or part of a Fairy or Tea Gift Basket!!!
Little Fairy, twinkling bright
Gather your magic through the night
Melting the snowflakes, glistening cold
Only as much as a teacup will hold
Christmas spices, flavored just right
Warmed by the fire, what a delight
Fairy tea in your cup,
Warms the soul so drink it up!
Christmas Fairy Tea Poem Copyright 2008 Ginger B. Schenck, All rights reserved
Permission Granted for Personal Use Only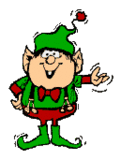 Elf Ideas
Create bags of goddies for your Magic Elves to leave as little surprises. You can use puffy peppermints and call them Elf Pillows or Hershey's Kisses and call them…what else…Elf Kissess. And don't forget Hershey's also has Hugs now too…and thus…Elf Hugs.  Here are the links to a couple printables. These are little cards you can use along with the Kisses and Hugs: