Well-Known Member
Premiere Member
Apr 23, 2008
12,975
9,773
113
56
There are 100 days until Christmas!!!! Can you believe it. The months are certainly flying by now and it is time to really kick the Christmas prep into high gear. Welcome to September's Rudy Day.
Saturday 25th of September marks our first wrapping party days of the year. Thought I would post a video about wrapping some presents. Some good information to share.
The second idea I am posting is something that I have been wanting to try for a while, Strawberry Tiramisu. Looks delicious and different from traditional tiramisu. If strawberries are still plentiful and cheap maybe buy some now and freeze for later.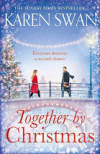 The book that I am saving for my Christmas reading is Together by Christmas by Karen Swan.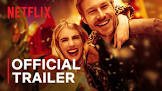 The movie I am watching this weekend is not a traditional Christmas movie but it looks quite good. The Holidate available on Netflix
Hoping that you all have a great Rudy Day and do something to prepare for the Most Wonderful Time of the Year.